Home Equity Line of Credit
Access Your Home Equity with a HELOC
A HELOC (Home Equity Line of Credit) is an excellent financial tool for homeowners who would like to use some of the equity they have built up over the years.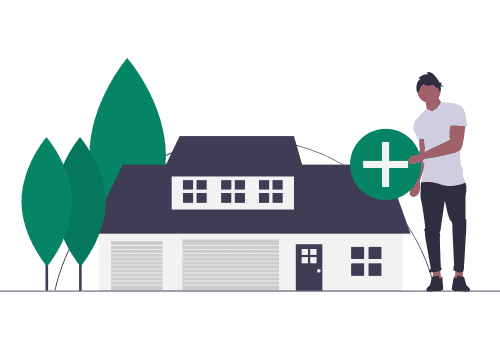 A HELOC (Home Equity Line of Credit) is an excellent financial tool for homeowners who would like to use some of the equity that they have built up over the years. I have been in this industry for over a decade, and I can connect you to well over 60 world-class lenders who will help you take full advantage of a HELOC in Victoria, BC.
The Basics of a HELOC
With a traditional loan, you are approved for a certain amount, and that sum is directly transferred to you. While that type of loan can be useful in some situations, some people prefer to withdraw money as it is needed. A HELOC is a type of loan that allows you to borrow against the equity in your home up to a certain amount. In addition to capping the total amount that you can borrow, the lender is also going to set a time limit on the draw period. During that time, you will have a HELOC ATM card that allows you to make online payments, cover daily expenses, or even withdraw cash.
Benefits of a HELOC
Low Interest Rates: Many people choose a HELOC over a credit card because home equity lines of credit often have incredibly low APRs. The lender will typically set the APR at a very competitive rate because the applicant is essentially drawing from their own equity that they have already built up.
Use What You Need: With a home equity loan, you are going to apply for a lump sum, and you must pay the loan back in full even if you don't spend all of the money. With a HELOC, you only have to withdraw exactly what you need.
Flexible Repayment Options: The lenders that I work with offer a myriad of repayment options, and you are going to have quite a bit of control over your finances. You can also have a draw period of up to 10 years if you want to continue pulling from the line of credit.
Requirements
Just as with most other loans, the lenders are going to take a close look at your finances before approving your HELOC. As a general rule, the applicant must have at least 20 percent equity in their home, but 30 percent or higher is preferable. You will also need to have an acceptable credit score and provide proof of sufficient income. Those who are self-employed must verify their income and prove to the lender that they can repay the loan in a timely manner. In some cases, a lender will also send an inspector out to the home in order to determine its current value.
What to Expect
During your initial consultation, I will explain this process in detail, but you can expect the approval period to last for at least 30 days. It is extremely important that your initial applications are thorough and completely truthful so that there are no hiccups in the approval process. Once the application has been submitted, the lender will either approve it, deny it, or reach out to you for more information. If you are approved, then you will be sent an ATM card that gives you full access to your HELOC.
Learn More About a HELOC Today
A HELOC can be an excellent option for homeowners who are in need of a cash infusion. The money can be used to help you cover a wide variety of expenses ranging from monthly bills to major home renovations. To learn more about a HELOC or any other type of home loan, please contact me today to schedule a no-obligation consultation. I work with over 60 reputable lenders, and I have helped countless residents of Victoria and the surrounding communities apply for these lines of credit as well as traditional home equity loans.
Testimonials
Ready to discuss your options?
Reach out today for a free, no obligation quote.