New to Canada Mortgage in Victoria BC
New to Canada? You Can Still Buy a Home
If you've recently moved to Canada, I can help you get approved for a mortgage without the same employment or credit restrictions.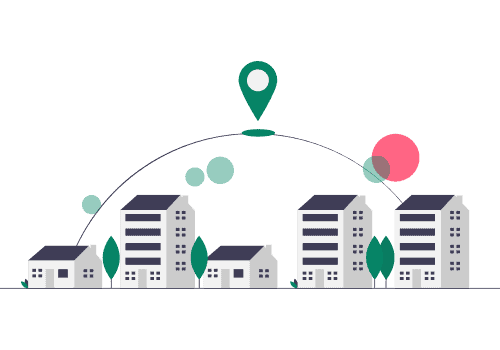 If you have recently moved to Canada and are ready to get settled in, then you might want to take a closer look at a new to Canada mortgage in Victoria, BC. I understand just how complicated the house buying process can be, and that is why I work tirelessly to ensure that my clients don't hit any roadblocks while applying for home loans.
Mortgages for New Canadian Residents
When you move to a new country, it is very easy to fall into the renting cycle. Renting might be the only practical option for a short period of time, but there will most likely come a point when you want to purchase your own piece of property. I work with over 60 amazing lenders, and many of those organizations love to work with new residents who are ready to become homeowners.
Benefits of New to Canada Mortgages
Start Building Wealth: After moving to a new country, it can be incredibly easy to get stuck in the renting cycle. With a home loan, you can finally start building equity in a new home.
No Strict Requirements: Getting a home loan in Canada is easier than most people think, and you could be approved within a matter of weeks. Many of the lenders that I have partnered with love to help out hardworking families that are ready to settle down.
Competitive Rates: Even if you have recently moved to this country, owning a home could still be within your reach. Home loan rates are incredibly competitive right now, and you might have the keys to your new house within one or two months of applying.
Requirements
While getting a home loan as a new resident is going to require a few extra steps, I am going to make sure that this process is as stress-free as possible. As a general rule, the lending institutions are going to require a few key pieces of data including your employment history, proof of income, and proof of your down payment. They will also want to know if you have any outstanding debts outside of the country. During your initial consultation, I can go over all of the paperwork that you are going to need for your applications.
What to Expect
This entire process usually takes around 30 or 45 days to complete, but the approval might take slightly longer if some additional data must be provided. When we first discuss your loan, we will take a look at all of the lending institutions that work with new residents. Once we have determined your long-term goals, the official applications can be filled out and submitted. If you are approved for a new mortgage, then the rates should be locked in for at least three months.
Becoming a Homeowner
Purchasing a home is going to change your life forever, and I would love to be able to help you find the right lending institution for your own situation. I invite you to contact me today to schedule a no-obligation consultation. During that meeting, we can further discuss the requirements for a new resident mortgage and determine which mortgage product is right for you.
Testimonials
Ready to discuss your options?
Reach out today for a free, no obligation quote.