Mortgage Pre-Approval in Victoria BC
Get Pre-Approved and Shop With Confidence
Discover your pre-approval options in Victoria, BC to fast-track your dream home purchase. Let's transform your homeownership dreams into reality.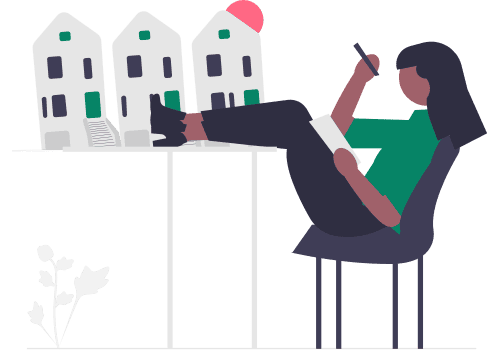 Get Pre-Approved for Your Mortgage
If you're thinking of buying a home, your first step is to get pre-approved.
Buying a home will almost always be a complicated process, but there are a few simple steps that you can take to ensure that this major financial decision goes as smoothly as possible. I would love to help you explore your options for pre-approval in Victoria, BC so that you can make an offer on your dream home as quickly as possible.
Understanding the Pre-Approval Process
Many people start looking at homes before they are approved for a loan, and that is a major mistake in some situations. When you get pre-approved for a loan, the lender is going to take a look at your income and credit score before determining the size of the loan that you can be approved for. After the approval has been finalized, you will know exactly how much you can spend on your new home and what your interest rates are going to be like in the coming years.
Benefits of Getting Pre-Approved for a Mortgage
Tackle Credit Issues: No one wants to find the home of their dreams only to realize that their credit score is too low or they have blemishes on their record. Getting pre-approved for a mortgage will allow you to take care of those issues early on.
Shop With Confidence: Once you have been pre-approved, you will know exactly what your budget is when you are looking for a new home. That will allow you to narrow down your choices and only look at properties that you know you can afford.
A Bartering Tool: Many first-time buyers don't realize that getting pre-approved for a loan can be a bartering tool as well. Sellers will take your offer very seriously if you have already been approved by a lending institution.
Lending Requirements
In order to get pre-approved for a mortgage, the lender will need to collect quite a bit of information regarding your finances. That includes your income history, your current level of debt, and any issues that can be found in your credit history. We must also discuss how large of a down payment you will be able to put down on the home. If your credit score is low or your income fluctuates, then the lenders might ask for a larger down payment.
What to Expect
My goal is to make this process as stress-free as possible for my clients, and that is why I try to put in as much of the legwork as possible. When we have our first consultation, we will go over all of the variables that could affect your home loan. We can also take a look at all of the amazing lenders that I work with to see which company is going to be right for you. Once you have settled on one or more lenders, I will help you fill out and submit all of the proper paperwork. From start to finish, this process usually takes between one and two months to complete.
Taking the Next Step
I would love to help you get pre-approved for a mortgage so that you can move into the home of your dreams. Getting pre-approved will speed this process up and make the search for a new home much less stressful. I invite you to contact me today to schedule a no-obligation consultation where we can discuss the pros and cons of this mortgage product.
Testimonials
Ready to discuss your options?
Reach out today for a free, no obligation quote.